Consistent with our nonpartisan approach, Think New Mexico's board is composed of Democrats, Independents and Republicans. They are statesmen and stateswomen, who have no agenda other than to see New Mexico succeed. They are also the brain trust of this think tank.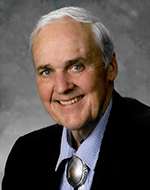 Phelps Anderson served four terms in the New Mexico House, from 1977-1980 and from 2019-2022. A businessman from Roswell, Phelps has worked in industries ranging from ranching to restaurant management, and he is currently the president of SunValley Energy Corp. Phelps chaired the Interstate Stream Commission and serves on the board of regents of the New Mexico Military Institute.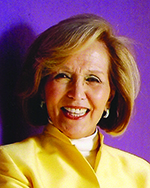 Clara Apodaca, a native of Las Cruces, was First Lady of New Mexico from 1975-1978. She served as New Mexico's Secretary of Cultural Affairs under Governors Toney Anaya and Garrey Carruthers and as senior advisor to the U.S. Department of the Treasury. Clara is a former President and CEO of the National Hispanic Cultural Center Foundation.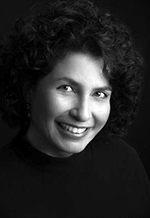 Jacqueline Baca, Treasurer, has been President of Bueno Foods since 1986. She began work there on the production line at age 16. Jackie was a founding board member of Accion and has served on the boards of the Albuquerque Hispano Chamber of Commerce, the New Mexico Family Business Alliance, and WESST. In 2019, she was appointed to the Federal Reserve Bank of Kansas City's Denver Branch Board of Directors.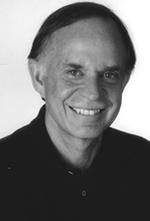 Paul Bardacke served as Attorney General of New Mexico from 1983-1986. Paul is a Fellow in the American College of Trial Lawyers, and he currently handles complex commercial litigation and mediation with the firm of Bardacke Allison in Santa Fe. Paul was a member of the National Park System Advisory Board for seven years.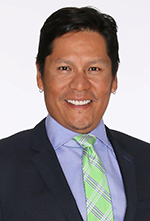 Notah Begay III who is Navajo/San Felipe/Isleta Pueblo, is the only full-blooded Native American to have played on the PGA Tour, where he won four tournaments. He now works with Native communities to develop world-class golf properties and is also the Founder and Chief Executive Officer of KivaSun Foods. Notah founded The Notah Begay III Foundation (NB3F), which works to reduce obesity and diabetes among Native American youth.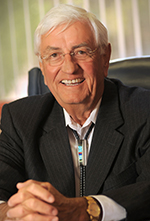 Garrey Carruthers served as Governor of New Mexico from 1987-1990 and as Chancellor of the system and President of New Mexico State University (NMSU) from 2013-2018. In between he served as Dean of the College of Business at NMSU and as President and CEO of Cimarron Health Plan. Garrey was instrumental in establishing the Arrowhead Center for economic development in Las Cruces.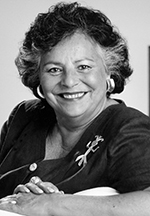 LaDonna Harris, is Founder and Chair of the Board of Americans for Indian Opportunity. She is also a founder of the National Women's Political Caucus. LaDonna was a leader in the effort to return the Taos Blue Lake to Taos Pueblo. She is an enrolled member of the Comanche Nation.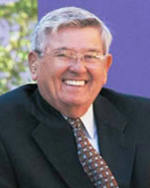 Edward Lujan, Vice-Chair, is the former CEO of Manuel Lujan Agencies, the largest privately owned insurance agency in New Mexico. Ed is a former Chairman of the Republican Party of New Mexico, the New Mexico Economic Development Commission, and the National Hispanic Cultural Center of New Mexico, where he is now Chair Emeritus.

Liddie Martinez is a native of Española whose family has lived in northern New Mexico since the 1600s. She is the Market President-Los Alamos for Enterprise Bank and Trust, and a past Board Chair of the Los Alamos National Laboratory Foundation. She also farms the Rancho Faisan. Liddie currently serves on Governor Michelle Lujan Grisham's Economic Recovery Council.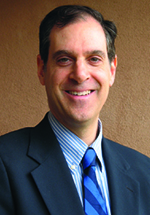 Fred Nathan, Secretary, founded Think New Mexico and is its Executive Director. Fred served as Special Counsel to New Mexico Attorney General Tom Udall from 1991-1998. In that capacity, he was the architect of several successful legislative initiatives and was in charge of New Mexico's $1.25 billion lawsuit against the tobacco industry.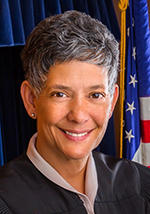 Judith K. Nakamura was a member of the New Mexico judiciary from 1998-2020, including serving as Chief Judge of the Bernalillo County Metropolitan Court and as a Bernalillo County District Court judge. She was appointed to the New Mexico Supreme Court in 2015, and in 2017, she became only the fourth woman to serve as Chief Justice in the Court's 108-year history. Judy is an avid hot air balloon pilot and she serves on the board of the Albuquerque International Balloon Fiesta.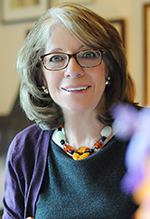 Roberta Cooper Ramo, Chair, is the first woman elected President of the American Bar Association and the American Law Institute. Roberta has served on the State Board of Finance and was President of the Board of Regents of the University of New Mexico. In 2011, she was inducted into the American Academy of Arts and Sciences. Roberta is a shareholder with the Modrall law firm.
Former Board Members

Frank Ortiz (1926-2005), a career Foreign Service Officer of the United States, served as United States Ambassador to several countries, including Argentina, Guatemala, and Peru, and was a member of many boards throughout New Mexico. Frank was the founding Vice-Chair of Think New Mexico's board, where he served until his death in 2005.

Stewart Udall (1920-2010) served as Secretary of the Interior under Presidents Kennedy and Johnson. Prior to that, Stewart served three terms in Congress. He authored The Quiet Crisis (1963), which tells the story of humankind's stewardship over the planet's resources, and To the Inland Empire: Coronado and Our Spanish Legacy (1987), which celebrates Hispanic contributions to our history. Stewart was the founding Chair of Think New Mexico's board, where he served until his death in 2010.