Donate Online Become a Monthly Amigo Donate by Mail Donate Stock Donate from an IRA Donate from a Donor-Advised Fund Donate a Vehicle Give a Gift Donation Visit Online Store Support Us on Amazon Smile Give to Our Endowment Funds Legacy Gifts: Wills and Estate Planning
Making a Social Investment in Think New Mexico
We believe that nonprofits should be measured by the social return they produce from the investments they receive each year. For example, since Think New Mexico's income in 1999 was $109,499, the $135 million appropriated annually to provide full-day kindergarten to over 26,000 children means that our investors continue to receive social dividends of approximately $1,230 for every $1 invested in Think New Mexico's initial full-day kindergarten project.
We invite you to make a social investment in Think New Mexico, and hold us accountable for results.
For more information on Think New Mexico's finances, we invite you to visit our transparency page, where we have posted information designed to provide our social investors and members of the public with the information we would want if our roles were reversed, including our most recent IRS Form 990 and audited financial statement.
There are many ways to give to Think New Mexico. We have provided instructions for the most common methods below, but please feel free to contact us with any questions or if you would like further information about supporting our work.
Legal Disclaimer: The information offered on this website is not intended as legal or tax advice. If you have any questions about the financial or tax implications of your gift, we encourage you to consult a personal legal or financial adviser.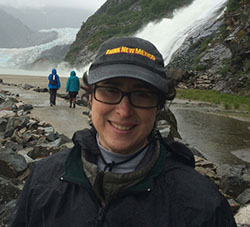 Online donations to Think New Mexico are processed through the secure network of PayPal, but you do not need to have a PayPal account to make a donation — all you need is a credit or debit card. Simply click here to donate online:



Please note that PayPal also offers you the option of making automatic recurring monthly payments. We are very grateful to our "monthly amigos" who have signed up to make automatic monthly donations to Think New Mexico. It's a great way to spread out your donation and avoid having to remember to write and mail a check — and you help keep Think New Mexico running smoothly through the lean months of the year.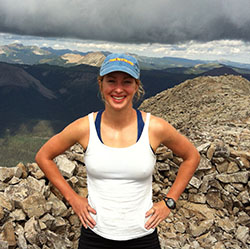 One very easy way to support Think New Mexico is by mailing us a check.
To give to Think New Mexico by mail, simply fill out our donation form, print it, and mail it with your check to Think New Mexico. All gifts to Think New Mexico are fully tax-deductible.
Click Here to Download Mail-In Donation Form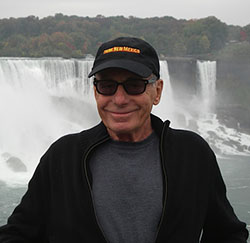 Think New Mexico welcomes donations of stock. Giving appreciated securities provides you with the advantage of not only receiving a charitable tax deduction, but also a capital gains tax savings.
Here's how it works: If you write a $1,000 check to Think New Mexico, you receive a charitable tax deduction worth $1,000. However, if you give Think New Mexico $1,200 of long-term appreciated securities, you receive a $1,200 tax deduction, plus an additional capital gains tax savings of up to $240. In this case, by giving appreciated securities you are giving $200 more to Think New Mexico, but you are saving $240 of capital gains, for a net savings to you of $40.
For more information, consult your tax advisor. You may be surprised at how inexpensive – and how valuable – your contribution to Think New Mexico can be.
Four Simple Steps for Transferring a Gift of Appreciated Stock to Think New Mexico:
First, decide which stock and how many shares you would like to donate.
Second, call Think New Mexico's Business Manager Susan Martin at (505) 992-1315 to inform us about your gift of stock.
Third, contact your broker and provide this information:

DTC number: 0062
Think New Mexico's brokerage account number: 29727941
Think New Mexico's EIN: 31-1611995

Finally, if you need any assistance, call Vanguard Brokerage client services at 1-800-992-8327 or Think New Mexico at (505) 992-1315.
That's all there is to it! Your generous gift will be gratefully acknowledged upon receipt of the stock transfer.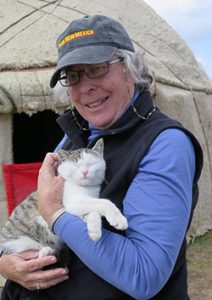 If you own an IRA and are over age 72, you are eligible to receive tax benefits if you transfer up to $100,000 directly from your IRA to Think New Mexico!
The transfer will count toward fulfilling your required minimum distribution from your IRA and will not be considered part of your gross income for federal tax purposes. You do not need to itemize your tax deductions to benefit from the distribution (however, please note that if you do itemize, then you should not list the distribution as a deduction since those dollars have not been included in your annual income).
To take advantage of this opportunity, just give us a call at (505) 992-1315 and we'll give you all the information you need to make the transfer. Then simply contact the financial services company that serves as your IRA custodian and let them you that you would like to make a Qualified Charitable Distribution (QCD) to Think New Mexico from your IRA. It's as easy as that!
Donating From a Donor-Advised Fund
If you have a donor-advised fund through Fidelity Charitable or Schwab Charitable, you can now easily make a gift to Think New Mexico through DAF direct, using this link or the form below.
Donating a Car, Truck, Boat or R.V.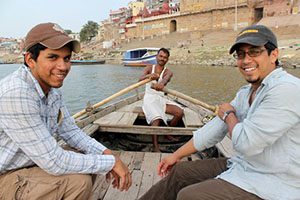 You can support Think New Mexico by donating a vehicle you no longer want — whether it's running or not!
Think New Mexico works with the nonprofit organization CARS to accept your generous gift. They will make arrangements to pick up your vehicle, sell it at auction, and forward the proceeds to Think New Mexico.
If you have any questions, or would like to donate your car, call CARS at 1-877-411-3662 (be sure to tell them that the donation is for Think New Mexico) or fill out the online form on Think New Mexico's CARS donation page.
Give the Gift of a Donation to Think New Mexico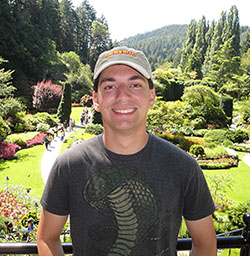 Looking for the perfect birthday or holiday gift? Consider making a donation to Think New Mexico in honor of a friend or loved one. A social investment in Think New Mexico is a meaningful gift that actively contributes to improving the quality of life in New Mexico.
There are three easy ways to give a friend or loved one a social investment in Think New Mexico:
Fill out our mail-in donation form and send it in with your gift contribution. On the form, indicate that the gift is in honor of someone, and include their address in the notes if you would like us to send them a letter letting them know about your gift.
Donate online and email us the gift recipient's name and mailing address so that we can send them a letter letting them know about your gift.
Purchase an item from Think New Mexico's online store, where a portion of the purchase price is dedicated to supporting our initiatives.
Finally, print out a gift card telling someone that you've made a donation to Think New Mexico in their name.
Instructions for how to fold your gift card:
First, fold the paper so that the photo and address are on one side, and the gift message is on the other.
Then, fold the paper in half again so that the photo is on the front, the gift message is inside, and the address is on the back.
Support Think New Mexico on Amazon Smile
Give to Think New Mexico's Endowment Funds
Think New Mexico has created two internal endowment funds, and any gift you make to either of them will support our work in perpetuity. Both endowment funds are designed to preserve the principal of the dollars invested in them, so that we spend only the earnings from these funds. To make a gift to either endowment, simply specify that you would like the donation to be earmarked for Think New Mexico's Internal Operating Endowment or the Udall Carruthers Leadership Internship Endowment.
Think New Mexico's Internal Operating Endowment was created to provide a permanent source of income to offset Think New Mexico's overhead expenses over the long term. Gifts earmarked for this endowment will placed into a permanent investment fund, and once that fund grows to $1 million, Think New Mexico will begin spending the earnings to offset our overhead expenses, allowing us to spend less time fundraising and more time focused on Think New Mexico's core work.
The Udall Carruthers Leadership Internship Endowment supports our paid Leadership Internship program, primarily providing stipends for interns (you can read more about the internship program here). Similar to the internal operating endowment, we do not spend the principal of this endowment fund, only the earnings.
The fund is named in honor of Stewart Udall, our founding board Chair, and Garrey Carruthers, our Chair Emeritus. Stewart Udall served three terms in Congress and was Secretary of the Interior under Presidents Kennedy and Johnson. He chaired Think New Mexico's board from its founding in 1999 until his passing in 2010. Garrey Carruthers grew up in Aztec, NM, earned his PhD from New Mexico State University, received a White House Fellowship, and served as Governor of New Mexico from 1986-1990. Both Udall and Carruthers exemplify a deep dedication to public service and working across the aisle for the public good. This sort of leadership is exactly what we hope to cultivate in our interns.
Please feel free to contact us if you would like us to send you a copy of the legal documentation creating the endowment funds for you to review.
Join the Turquoise Legacy Circle: Include Think New Mexico in a Will or Estate Plan
We hope you will consider joining the wonderful friends of Think New Mexico who have elevated us to the status of "family member" by making Think New Mexico a beneficiary of their will, living trust, retirement account, life insurance policy, or other legacy gift. The donors who have chosen to join this Turquoise Legacy Circle are listed just below.
A legacy gift costs you nothing during your lifetime, but helps to ensure that Think New Mexico will be able to continue its work to improve the quality of life for all New Mexicans over the long term.
If you are interested in joining the Turquoise Legacy Circle, we encourage you to read this brief explanation of the different types of legacy gifts and how to make them. We also have sample language you can share with the attorney working on your will or estate plan if you would like to include a bequest to Think New Mexico.
Please let us know if you have made plans for a legacy gift to Think New Mexico so that we can thank you (and add you to our list of Turquoise Legacy Circle members if you would like to be included). For more information on making a legacy gift, please feel free to contact us at (505) 992-1315.
Think New Mexico Legacy Donors:
Ann Aceves
The Honorable Paul Bardacke
Rob Coffland
Ambassador Glenn* & Patricia Ferguson*
Patricia & Ariel Gutierrez
Ira Jaffe
Sylvia C. Koerber*
Robert & Charlotte Kornstein
Jim Manning
Jan Pylko Mayans
Barbara McIntyre*
Dr. Karen Milstein & Dr. Philip Milstein
Arlyn & Fred Nathan, Jr.
Peter Ossorio
Barry Ramo & Roberta Cooper Ramo
George Richmond
Howard Rubin
Sari Stein
The Honorable Bill Tallman
The Honorable Laura Warren*
*deceased