Health Care Transparency Website Launches!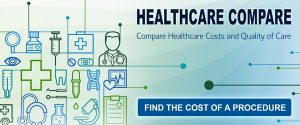 On January 1, 2018, New Mexico's new health care transparency website came online! You can check it out at: nmhealthcarecompare.com
This website is the result of a 2015 law based on Think New Mexico's health care transparency initiative. The website currently includes the average prices paid by Medicaid (which covers about 45% of all New Mexicans and pays for about 72% of births in the state) for nine common non-emergency procedures at each of the state's 44 hospitals. It also includes quality metrics for the hospitals, such as 30-day readmission rates and patient ratings.
Think New Mexico is now advocating for the next phase for the website: expanding the number of procedures listed on the site and adding the average prices paid by New Mexicans who are covered by individual or employer insurance policies. This will allow New Mexicans with high deductibles to shop around for the highest quality, most affordable health care. Contact your legislators and ask them to support this effort to continue improving the health care transparency website!